You may have been wondering with home prices increasing. Is buying a home today still a good financial move?
With everything that has been happening this year. There is no doubt 2020 has been a challenging year for everyone.
But it has also prompted more Americans to reconsider the meaning of "home." This quest for a place better equipped to fulfill our needs, along with record-low mortgage rates, has skyrocketed the demand for home purchases.
With this increase in demand, on top of shortage of homes for sale in the Connecticut real estate market, has also caused more bidding wars and there fore has home prices appreciating. Some homebuyers though have become cautious about buying a home right now.
Even though homes have appreciated by 6.7% over the last twelve months, the cost to buy a home has actually dropped. This is due to mortgage rates falling by a full percentage point this year.
Monthly Mortgage Payment Comparison
If you take a look at the monthly mortgage payment on a $300,000 house one year ago, and then compare it with that same home today, after it has appreciated by 6.7% to $320,100: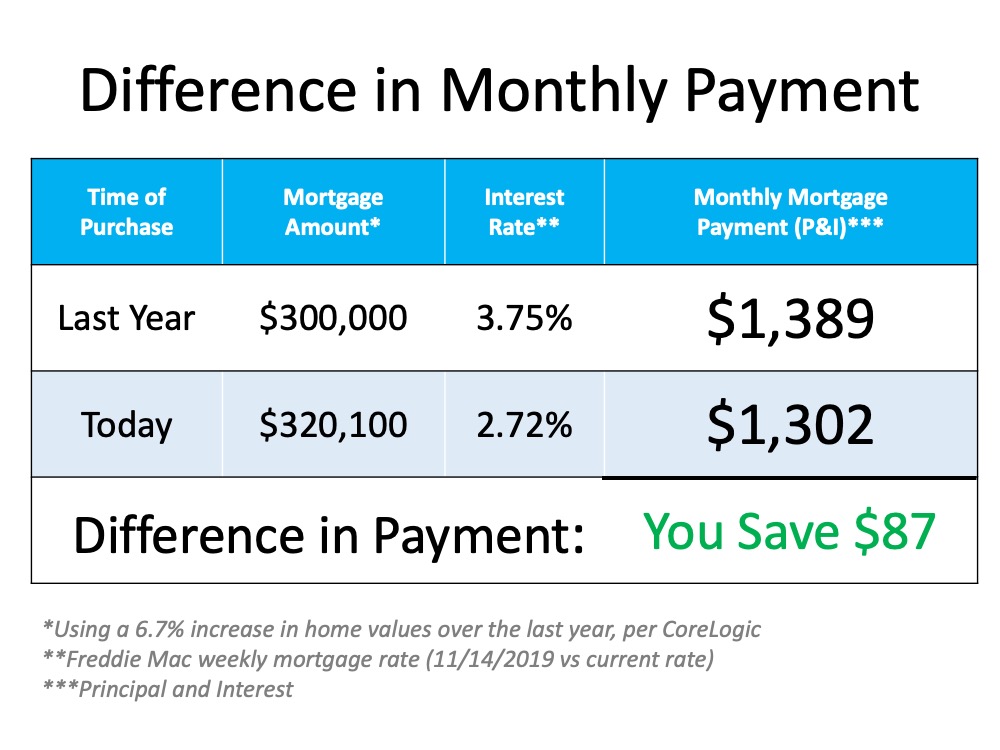 When you compare it to this time last year, you'll actually save $87 dollars a month by purchasing that home today, which equates to over one thousand dollars a year saved.
Let's Talk Today
With home prices still increasing and mortgage rates expected to begin rising as well, then buying your first home, or moving up to a home that better fits your current needs, likely makes a ton of sense. Let's talk today about what's happening in your local real estate market and create a plan to accomplish your real estate goals.
I am committed to the real estate market to make sure you have all the information you need to make your next move. Review all the information I have put together for you here on my website. If you would like more information on any issues of concern as well please contact me. I look forward to hearing from you. Have a great day.